This topic contains 4 replies, has 4 voices, and was last updated by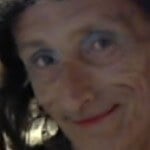 Lucinda Hawkns 11 months, 1 week ago.
Topic

I'm 54, hetero, gender-assigned male who has been happily married for 30+ years and raised three children to adulthood … but, from a very young age (5 or 6), I've found myself completely enthralled with all things female. I'm aroused simply by the wonder that is woman. Women are amazing creatures! I've dreamt myself as a woman, I've worn lingerie, and my sexual fantasies center on being a woman and in the submissive.

Transition is neither an option nor desire for me, beyond undergarments and women's dress. I love women's clothing—the look and feel. Alas, I have a long beard and long hair, and, quite frankly, there is no way I could pass as a female, without some major work. That, and my wife is still in the process of processing my coming out to her.

Though I don't believe I'm a MtF Transexual, I know that I have an inner female self that has, late-onset, come to the fore. But, suffice it to say, I have SO MUCH TO LEARN from everyone here.

Thank you for sponsoring Crossdresser Heaven. I hope to be able to provide my own insight to others on their journeys, as well!

1 user thanked author for this post.

Veronica Raines

Topic
Viewing 4 replies - 1 through 4 (of 4 total)
You must be logged in to reply to this topic.