This topic contains 4 replies, has 4 voices, and was last updated by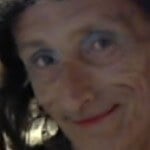 Lucinda Hawkns 10 months, 1 week ago.
Topic

Hi Girls,

I'm a new girl on the site and looking to find other CD's like me.   I have been dressing on and off since my early 20's but i have been more so (every other night) for the last couple of years (i'm now 30). I obvi really enjoy dressing but i'm finding it difficult to not let it mix up with my "guy life".  I am slowly coming out as gay to my family and the very few friends i still thankfully keep in touch with.  I have been dealing with it ALL in my head for the last couple of years and I would really appreciate any help or support with getting it off of my chest basically!

Anyways thankyou to who reads this and look forward to making some real friends!

Bella 🙂

8 users thanked author for this post.

Topic
Viewing 4 replies - 1 through 4 (of 4 total)
You must be logged in to reply to this topic.