This topic contains 106 replies, has 96 voices, and was last updated by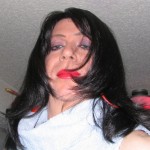 naomi cooper 1 week, 6 days ago.
Creator

Topic

October 6, 2015 at 9:14 pm

#9465

Kendra

Participant

Offline

Registered On:

September 10, 2015

Since I have resumed crossdressing, I usually wear panties and pantyhose to bed to sleep in, and I often wear a bra too. What do you other girls do? Do you wear something more exotic?

Total of 49 users thanked author for this post. Here are last 20 listed.

Creator

Topic
Author

Replies

Author

Replies
You must be logged in to reply to this topic.