In this Video Session Jessica will be teaching how best to apply makeup for beginners and teach you how to create the perfect everyday look. Jessica also answers questions from Crossdresser Heaven members.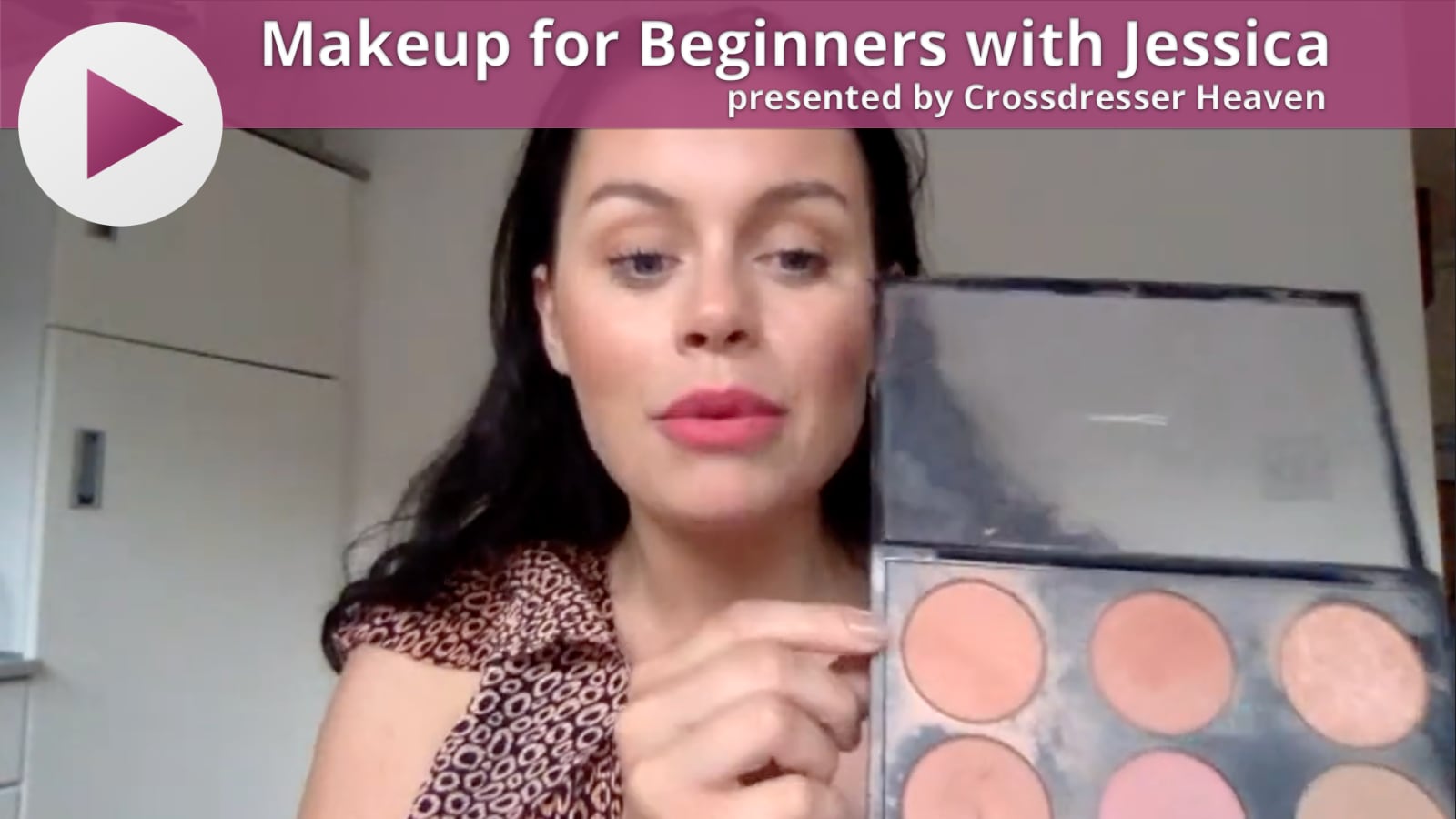 Video Session recordings are available to Baroness, Duchess and Princess members.
Join Crossdresser Heaven to access the video
Already a member? Login to access the video

How would you cover bags under the eyes?
How long does the makeup last before you have to reapply?
How long does your makeup routine last every morning?
Can you please provide a list of products used, brushes, etc. at the end?
How to deal with hooded eye lids?
Do you have any suggestions for how to ensure makeup holds up when working out?
What do you look for in brushes? How do you you know if one brush is better than another? I assume you don't just want the cheapest option.
Can you also recommend any eyelash enhancing serums?
What's the best way to clean it all off at the end of the day?
Is there a way to make your eye brows look thinner if you have thick eye brows?
Several times you said we should select shades to match our skin tone. How do you do determine your skin shade especially when you are buying things online?
Whats the best way to apply eye liner under your lower lashes
About Jessica
Jessica Blackler has a background in film & TV as makeup artist. Jessica began Jecca Blac by offering makeup lessons to trans women. Jecca Blac studio soon became well known in the trans community as a place to visit to improve makeup skills in a safe space environment . Jessica served a large spectrum of clients and even went onto train the trans community inside Parc Prison.
Jessica was inspired by her clients to launch Jecca Blac to become a makeup brand that celebrated all makeup wearers.
Shop Jecca Blac Beauty Products