Contact the Editor in Chief
Crossdresser Heaven is Getting a Sister
Some of the ladies in our community will walk further on the journey to transition. To offer a community dedicate to the needs of the broader transgender community we will soon be opening a new website and community – Transgender Heaven.
Sign up to be the first to know.
Crossdresser Heaven will remain a safe, supportive and welcoming place for crossdressers, their family, friends and loved ones.
Join the Crossdresser Heaven Community
Enjoy some girl talk
Meet crossdressers, make friends and share your inner women with others. Crossdresser Heaven has a vibrant community, with more than 1,200 members and dozens of daily posts and crossdressing topics to explore.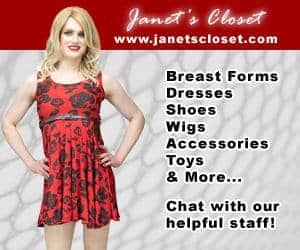 Most Loved Articles