November 16, 2020 at 9:05 pm
#407433
DeeAnn Hopings
Participant
Registered On:
November 10, 2019
12 consecutive days…
In the summer of 2018 I did the MINI Takes The States event. It is a cross country tour arranged by MINI/BMW. I did about 2/3 of the Western Route and that took me from my home state of California into Arizona, New Mexico and Colorado. I had no idea that the town of Winslow, AZ had embraced the Eagles' song as they have. Who Knew?!?! Oh, there is also a red flatbed Ford truck parked at the curb!!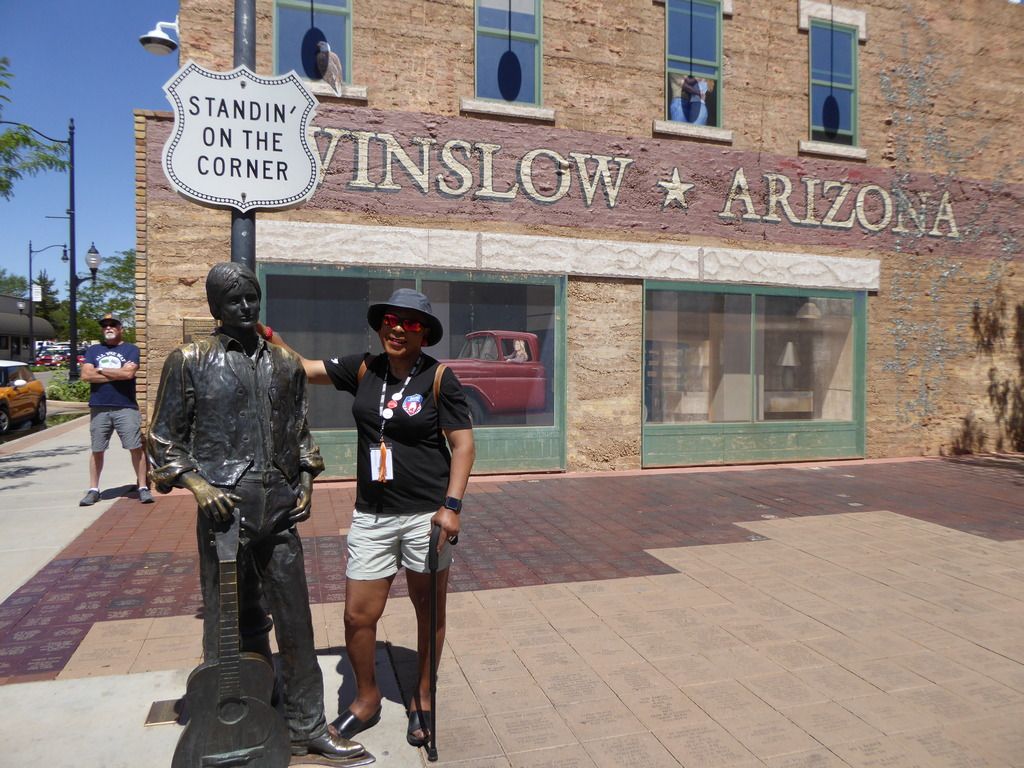 1 user thanked author for this post.
Christine Fun